Lakuri Bhanjyang Trek 6 Days
trip code: EH0112
Day 01:: Arrive to Kathmandu; transfer to your hotel
Flying into the Himalayan nation Nepal is different in itself. Witness the towering Himalayan giants' minutes before landing Tribhuvan International Airport in Kathmandu if the weather permits. Enjoy the cordial Nepalese welcome in arrival terminals of the airport and drive to your designated hotel in Kathmandu.
Day 02:: Sightseeing tour of Kathmandu & trek preparation day
Actually this day is a trek preparation day. However, you will be taken to Kathmandu most beautiful locales where culture history and the heritage of the ancient town spills in every corner. Explore the biggest hub of Hinduism in Nepal Pashupatinath where travelers get to experience the important aspects of the religion. Stroll around Boudhanath, a large dome shaped stupa where Tibetan culture and Buddhism are seen at its best. Exploration of Kathmandu Durbar Square is an awesome experience as it takes you to Nepal's one of the oldest architectural landmarks where local Newari culture also has been prospering for ages.
Day 03:: Drive to Gamcha and hike to Lakuri Bhanjyang 1324m
The day starts with about an hour drive to Gamcha from Kathmandu. Gamcha has beautiful environment, friendly people and Gamcha Organic Farmhouse to offer. Then the hike to Lakuri Bhanjyang starts. Ascending the hiking trail towards Lakuri Bhanjyang from Gamcha provides a great scenic view relaxing natural architectures and landscapes. The cool breeze and winding trek route makes a perfect hiking experience that any place can offer. The hiking ends as you're checked in at the resort.
Day 04:: Excursion around Lakuri Bhanjyang
After the breakfast, you will explore Lakuri Bhanjyang. Lakuri Bhanjyang, situated at the elevation of about 1324m, is widely popular for its view of sunrise and sunset with the mixture of brilliant panorama of Himalaya as well as the view of the entire Kathmandu Valley.
Destinations such as "Ranikot (1766m)", "Pilot Baba's Ashram" and "Ghyampe Dada" are other attractions around Lakuri Bhanjyang that can be explored during this day.
Day 05:: Hike to Godawari and drive back to Kathmandu
After the breakfast, you'll start your hike towards Godawari. The downhill trek to Godawari from Lakuri Bhanjyang of about 3-4 hours provides an opportunity to get a closer look at the typical Nepalese Village life. After reaching Godawari, you will be visiting Godawari Botanical Garden where you can find various local as well as exotic floras. This beautiful garden also provides unique bird watching opportunity for bird lovers. After the activities, you'll be driven back to Kathmandu. This concludes your trek.
Day 06:: Depart Kathmandu
Our representative will escort to the airport for the final see off to your onward destination. Have a safe flight and visit Nepal time and again we have much more to show.
TALK TO OUR ecstatic Himalaya EXPERT
We're here to chat about your next big idea.
Otherwise, email us anytime. On average, we provide quotes within 6 hours during business hours and the next day during off business hours.
Privately guided trips allow you to be in control of all the details of your trip - departure times, accommodations, extra nights, extra activities, extra experiences - what you want and how you want it.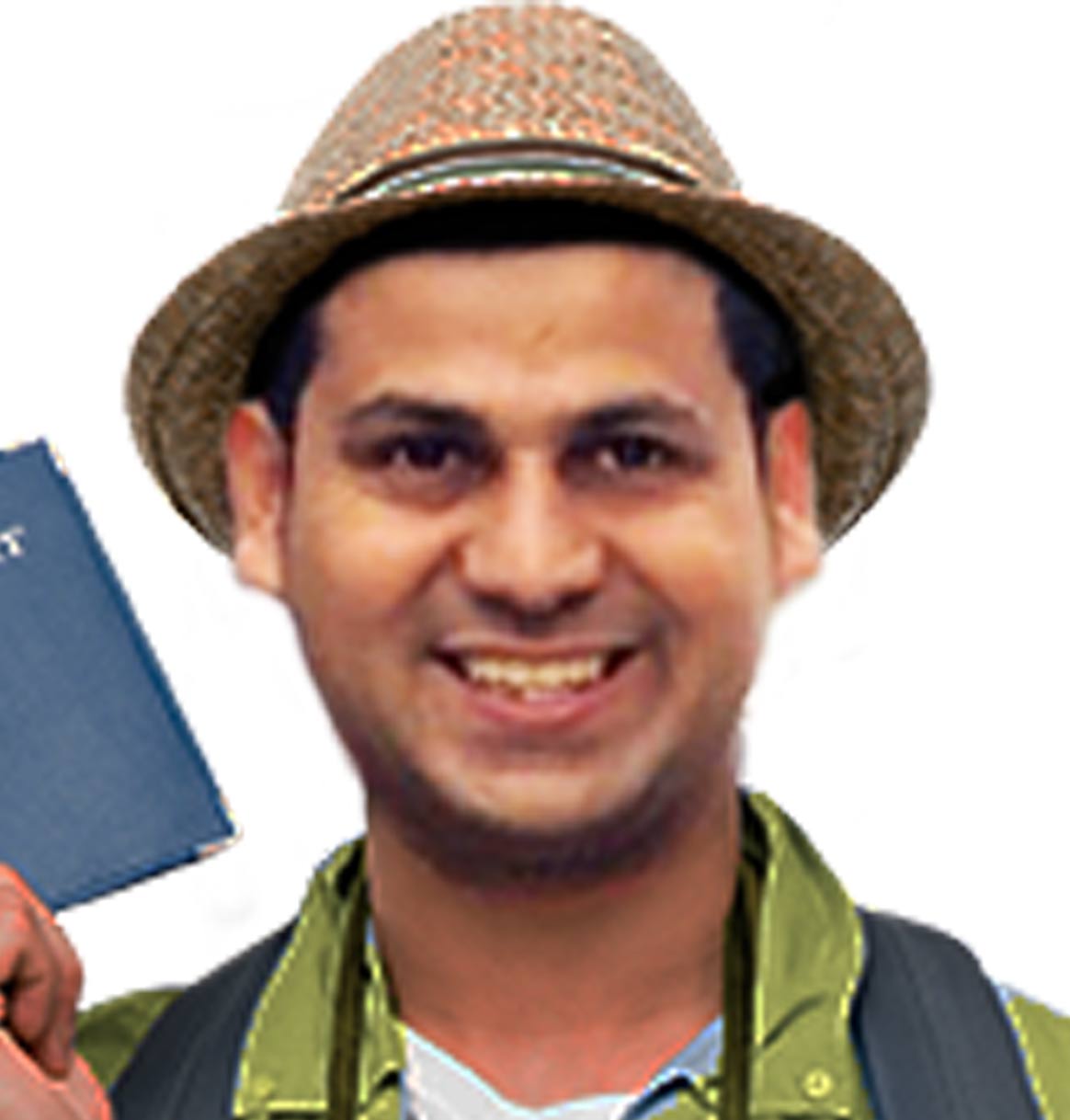 Paras Khanal
Travel Planner