A week in Nepal 7 Days
trip code: EH0107
Day 01:: Arrive to Kathmandu; transfer to your hotel
Flying in to the Himalayan nation Nepal is different in itself. Witness the towering Himalayan giant's minutes before landing Tribhuvan International Airport in Kathmandu if the weather permits. Enjoy the cordial Nepalese welcome in arrival terminals of the airport and drive to your designated hotel in Kathmandu.
Day 02:: Sightseeing tour of Swayambhunath, Pashupatinath, Boudhanath & Kathmandu Durbar Square
Today you will be taken to Kathmandu most beautiful locales where culture history and the heritage of the ancient town spills in every corner. Today our day starts with the sightseeing tour of Swayambhunath. Famous as Monkey Temple, the UNESCO World Heritage Site was significantly damaged by the quake 2015. However, the main stupa sustained the quake and hence travelers have lot to sight here. Tibetan culture and Newari culture could be seen here in full flow as the site comprises both Buddhist and Hindu monuments and the deities within. Then we drive to Pashupatinath. Explore the biggest hub of Hinduism in Nepal Pashupatinath where travelers get to experience the important aspects of the religion. Pashupatinath Temple wasn't at affected during the quake. Kathmandu sighseeing tour continues to the largest dome shapes stupa of the world, Boudhanath. Stroll around Boudhanath, where Tibetan culture and Buddhism are seen at its best. Boudhanath was negligibly affected during the quake. Though Kathmandu Durbar Square was badly harmed by quake 2015, the site still has its ancient aura. The last heritage site on the list for the day is Kathmandu Durbar Square. Exploration of Kathmandu Durbar Square is an awesome experience as it takes you to Nepal's one of the oldest architectural landmarks where local Newari culture also has been prospering for ages.
Day 03:: Sightseeing tour of Patan Durbar Square & Bhaktapur Durbar Square
Then we drive to Patan Durbar Square. The best among three Durbar Squares of the Valley, Patan Durbar Square was slightly affected during the quake and hence architectural highlights of the Heritage Site can still be observed. Post lunch, we drive to Bhaktapur. Partially damaged during the quake, Bhaktapur Durbar Square still boasts on its amazing ancient Nyatapole. Moreover, the typical Newari culture can be observed here along with traditional pottery works in pottery workshops. After the sightseeing tour of Bhaktapur Durbar Square we drive back to our hotel.
Day 04:: Drive to Charaudi & Raft in Trishuli River (3hrs rafting); Continue the ride to Pokhara 200km
Post breakfast, we drive almost 80km km along the snaky Prithwi Highway until Charaudi. The drive until here most of the times runs above Himalayan Rivers. However, the local and diverse lifestyles in frequent highway towns and diverse landscapes are interesting aspects to observe during the drive. Once we arrive at Charaudi, we prepare ourselves for the rafting adventure in Trishuli River. Nepal's most popular whitewater rafting river caters up to class IV rapids including Ladies Delight, Upset & Twins Rock among others. Feel the chilling water of Trishuli River, which originates from Gosainkunda in the lap of Langtang Himalayas. Our river journey ends at Fishling. After the lunch, our road journey resumes to Pokhara. Once, we reach Pokhara we check into our Hotel in Lakeside and set out to explore the tourist hub in town.
Day 05:: Sightseeing tour of Pokhara and drive to Dhampus 90 minutes drive
Today our day starts with the magnificent views of Himalayan peaks from Annapurna to Dhaulagiri with Fishtail in between. Then we set off to explore the natural wonders of Pokhara. We enjoy walking in the darkness of caves like Mahendra Cave and Bat Cave. We search the gushing water of Seti River in o gorge above KI Singh Bridge. We see force of water flowing into earth at Davis Falls and we enjoy serene boating at serene Fewa Lake. We even stop at Barahi Temple, which lies in the middle of the lake and witness extreme Hindu devotion. Post lunch, we drive to another hilltop that overlooks Pokhara. Sarangkot is the hub of aerial adventure in Pokhara. We can fly with the hawks during paragliding from Sarangkot that offers opportunity to sight Himalayan giants very closely from the sky. If you are interested in other adventure activity please let us know. Pokhara offers bungee jump, zip-flying and ultra-light flights too. In the evening we drive towards the mountainous village, Dhampus, Nestled at the foothill of Himalayas, Dhampus is a traditional village. We reach at Dhampus and check into our hotel. Sleep early as we shall wake up early tomorrow.
Day 06:: Sunrise view from Dhampus and drive back to Pokhara; Fly to Kathmandu
Dhampus caters the outstanding Himalayan panorama blended so well with spellbinding sunrise view. We wake up before the dawn and wait until the sunrise. The Himalayan peak stretching from Dhaulagiri to Fishtail with Annapurna Range, Mt Dhampus, Tukuche and many others in between is so beautiful to watch from any point in Dhampus. The change of colors in the mountains with the sunlight falling gradually upon them is worthwhile watching. After the wonderful moments in the morning we enjoy our breakfast and drive back to Pokhara. From Pokhara we fly to Kathmandu. Once we arrive to Kathmandu, we check into our hotel. Evening on your own.
Day 07:: Depart Kathmandu
Our representative will escort to the airport for the final see off to your onward destination. Have a safe flight and visit Nepal time and again we have much more to show.
TALK TO OUR ecstatic Himalaya EXPERT
We're here to chat about your next big idea.
Otherwise, email us anytime. On average, we provide quotes within 6 hours during business hours and the next day during off business hours.
Privately guided trips allow you to be in control of all the details of your trip - departure times, accommodations, extra nights, extra activities, extra experiences - what you want and how you want it.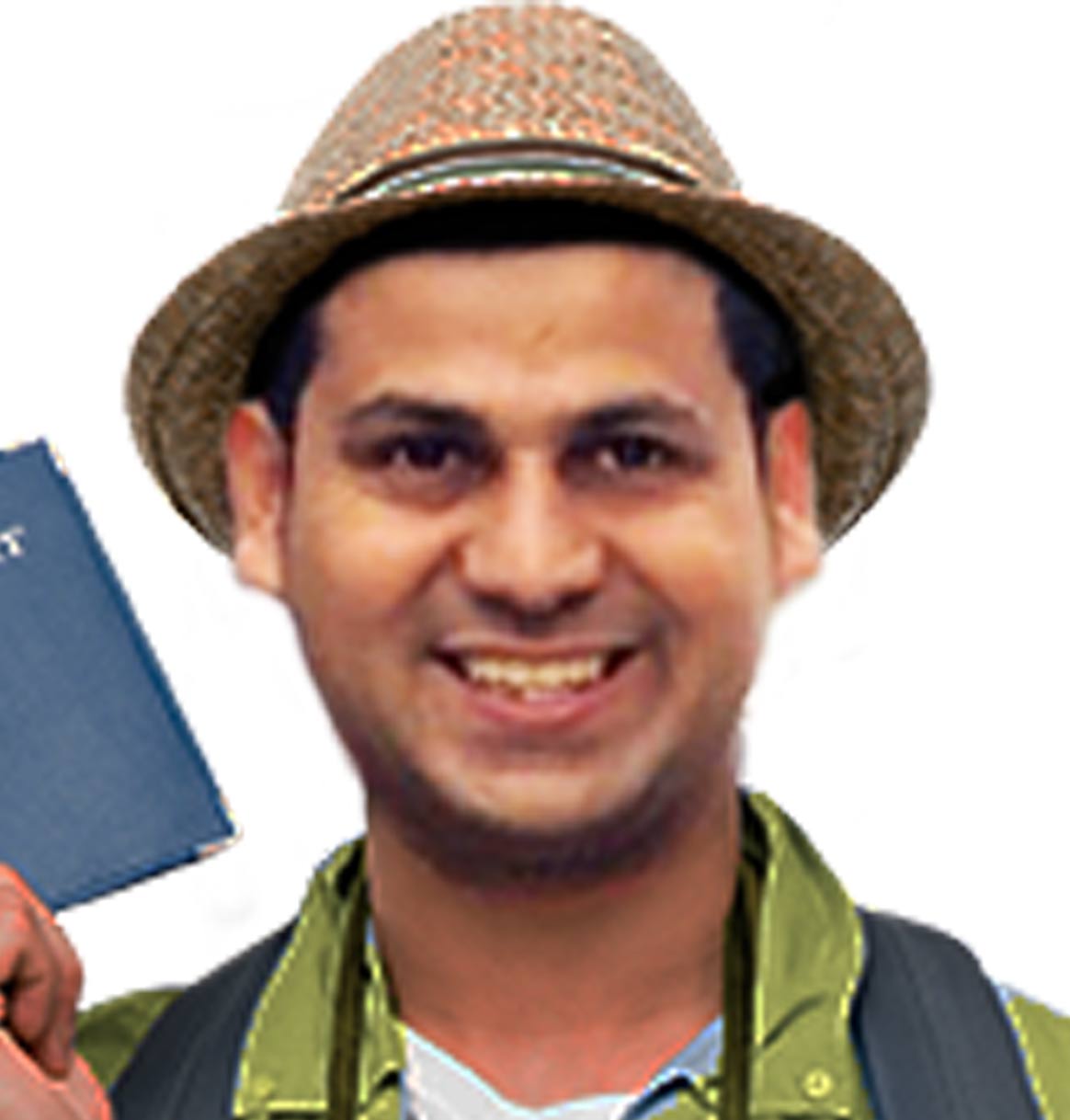 Paras Khanal
Travel Planner