Kathmandu City Day Tour Day(s)
(sale off 30%, Promotional Offer)
Season: March-May | Sept-Nov
OFF-Season: June-August | Dec-Feb
Description
The private day tour of Kathmandu City begins after the breakfast. Kathmandu City houses four UNESCO World Heritage Sites out of seven and our tour comprises all four sites. We begin with the sightseeing tour of Pashupatinath. The biggest Hindu shrine of the country lies 4 km northeast to Thamel. Pashupatinath refers to form of lord Shiva, which here is established as the protector of all living creatures. Pashupatinath caters sacred Hindu culture and funeral processes as per Hinduism ongoing at Pashupatinath is the biggest highlight. Walk around the revered shrine and meet holy saints locally called sadhus. Witness devotees visiting to offer prayers to the most powerful deity. Then we head towards Boudhanath. The largest dome shaped Buddhist stupa in the world; Boudhanath manifests typical Tibet beyond Tibet. Circumnavigate the stupa adorned beautifully with colorful prayer flags. Absorb the Tibetan Buddhism from scores of maroon robed Buddhist followers. After the sightseeing relax in one of the rooftop restaurants for the lunch.
Post lunch our tour continues to Swayambhunath. It is another Buddhist shrine in Kathmandu. It lies atop a hill overlooking Kathmandu.Popular as Monkey Temple amongst the travelers Swayambhunath was heavily affected during the devastating quake of 2015. However, the place still holds unique vibe of Tibetan and Hindu culture.Then we head towards the center of Kathmandu's ancient civilization, Kathmandu Durbar Square. The site was badly hit by the quake. Many ancient monuments were grounded during the quake which includes famous Kasthamandap. The Durbar Square still has abundant highlights. KumariGhar, the home to Living Goddess Kumari at the entrance is prime highlight. Take time to visit Kumari and then stroll around the Temples and idols of Bhairava where tremendously appealing cultural activities always take places.
Finally, the tour concludes with the casual walk through the busiest streets of Asan. Enjoy the city lifestyle during the walk. Meet and photograph people from different walks of lives and emerge to tourist hotspot Thamel where your hotel is located.
Are you looking for all inclusive or only basic package for the trek?
Basic packages only includes trek permits, internal flights, Guides/porters and accommodation during the trek.In addition to these, All inclusive packages also include 3 meals a day during the trek, Airport pick-up/drop, hotel in Kathmandu. Note that in basic package, food can be purchased from tea houses through out the trail @ 30-35$ per day.
TALK TO OUR ecstatic Himalaya EXPERT
We're here to chat about your next big idea.
Otherwise, email us anytime. On average, we provide quotes within 6 hours during business hours and the next day during off business hours.
Privately guided trips allow you to be in control of all the details of your trip - departure times, accommodations, extra nights, extra activities, extra experiences - what you want and how you want it.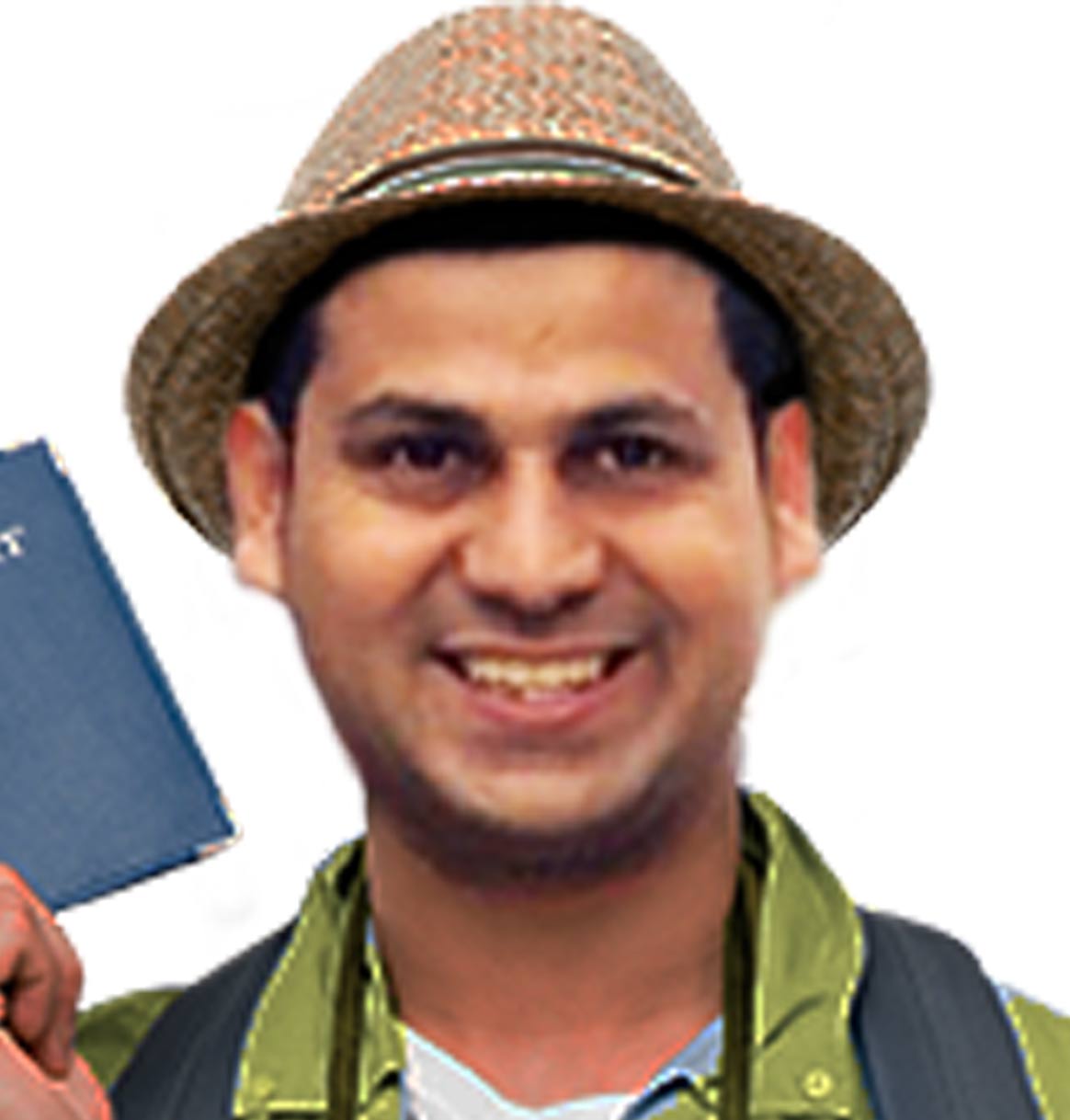 Paras Khanal
Travel Planner