Bungee Jump: Last Resort 1 Day(s)
(sale off 30%, Promotional Offer)
Season: March-May | Sept-Nov
OFF-Season: June-August | Dec-Feb
Description
"One of the thrilling rope adventures during world's second highest bungee jumping site in the last resort."
In the morning our representative will meet you at your hotel. Then you will walk or drive to Mandala Street in Thamel from where your journey towards the last resort begins. Driving for more than 3 hours along Araniko Highway you will reach the last resort. The ride caters scenic greenery, rural lifestyles and the gush of raging BhoteKoshi River. Since the region was badly affected during the quake you will also see the scars left by the devastation.
Once we reach the last resort we shall prepare for the day's adventure. Flexible trousers and t-shirts are recommended. Once you reach the jumping site where expert professionals equipped with top notch jumping gears are will fix you with the ropes. See down to witness the raging BhoteKoshi River 160m below but control your fear as you are in professional hands who know their work very well. Feel like a bird and open your wings to dive into 160m high river gorge that will definitely take away the acrophobia if you have. Enjoy the adventure. Once you are done with the jump you can go for the 240m canyon swing at BhoteKoshi River which is truly a daring act to remember throughout the life.
After the adventure activities we shall enjoy the lunch at the resort. Soon we will be handed the videos of our adventure. We shall take brief time to enjoy the scenic views of the locality. Then we drive back along Araniko Highway to Kathmandu. Enjoy the ride. Once you arrive back to Kathmandu we shall escort you back to your hotel.
Trip Overview
Day Activity: Morning drive to the last resort 3 hrs drive, bungee jump & canyon swing, lunch & drive back to Kathmandu
Are you looking for all inclusive or only basic package for the trek?
Basic packages only includes trek permits, internal flights, Guides/porters and accommodation during the trek.In addition to these, All inclusive packages also include 3 meals a day during the trek, Airport pick-up/drop, hotel in Kathmandu. Note that in basic package, food can be purchased from tea houses through out the trail @ 30-35$ per day.
TALK TO OUR ecstatic Himalaya EXPERT
We're here to chat about your next big idea.
Otherwise, email us anytime. On average, we provide quotes within 6 hours during business hours and the next day during off business hours.
Privately guided trips allow you to be in control of all the details of your trip - departure times, accommodations, extra nights, extra activities, extra experiences - what you want and how you want it.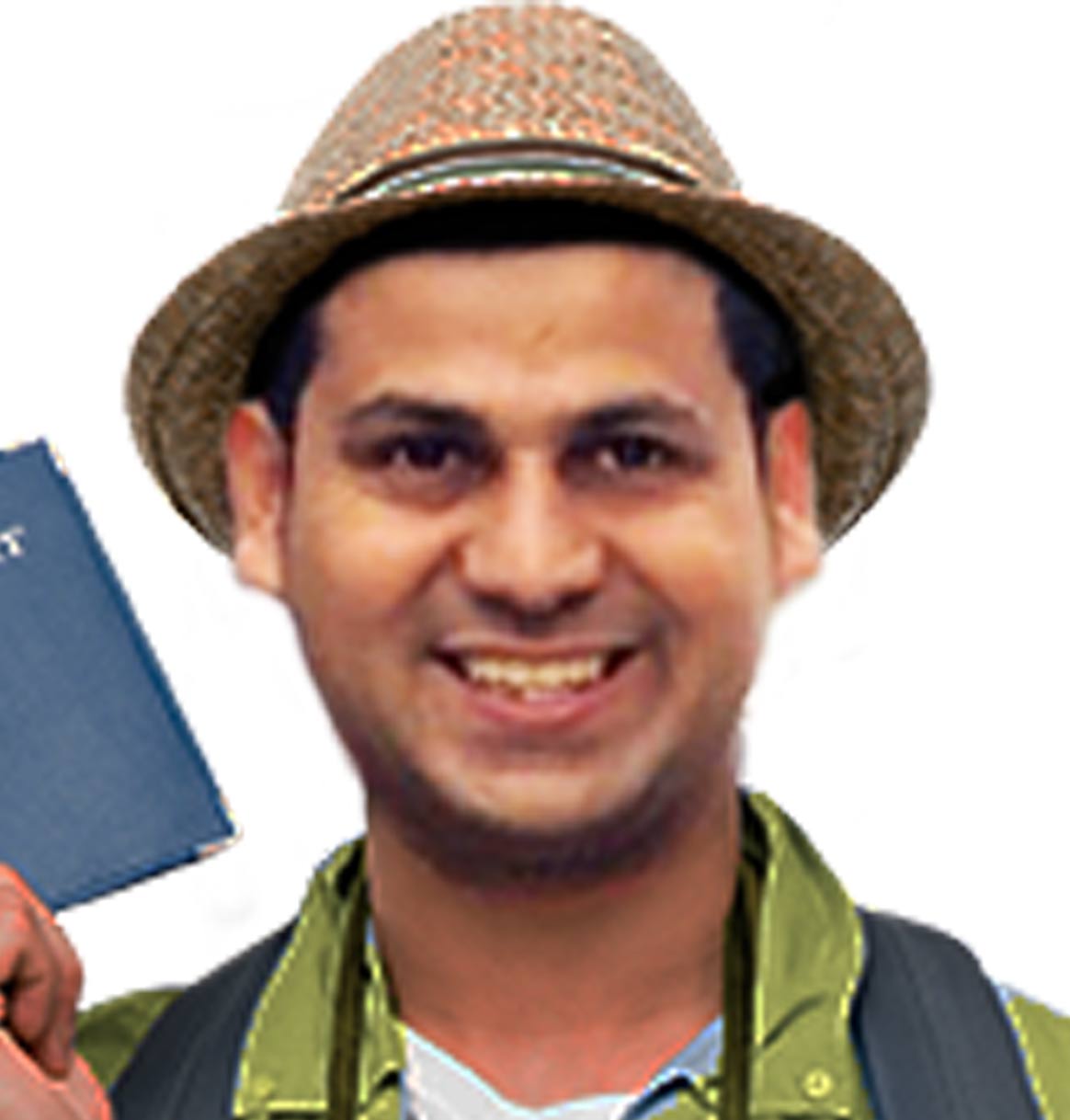 Paras Khanal
Travel Planner