Trishuli River Rafting Day(s)
(sale off 30%, Promotional Offer)
Season: March-May | Sept-Nov
OFF-Season: June-August | Dec-Feb
Description
Fourteen kilometers of river adventure during Trishuli River Rafting is a sheer adrenaline rush to white water adventure seekers. Rafting in Trishuli River is popular for two prime reasons. First, the starting point is an easy access from Kathmandu and two other tourist towns Pokhara & Chitwan. Secondly, the massive degree of adventurous fun while rafting down the raging liquid highway.
We shall pick you up at your hotel and then escort you to tourist bus station. Three hours of bus ride along serpentine Prithivi Highway brings you to Charaudi. After a brief training session by the trained river guide that includes essential river techniques and commands, we begin the river journey. The rapids of Trishuli River vary with seasons. During autumn it caters Class 3+ rapids whereas, during spring and monsoon it caters 4+ & 5+ rapids respectively.
"Welcome", the first rapid welcomes you as the white water river adventure in Trishuli River begins. Then, until the end of first session where we stop for the lunch we experience mild adventure. However, this session is useful to get used to with the commands and techniques we learnt earlier. The real adventure begins post lunch. One after another the outrageous waves of the river splash your face hard and wet you totally. At frequent occasions the waves covers your raft. Twins Rock, the Roller Coaster, Ladies Delight, Offset I, Offset II and the last but not the least Surprise is the rapids that cater extreme thrill during the post lunch rafting session. Ask your river guide and enjoy the pleasure of swimming in the Himalayan River.
Apart from rafting thrill the scenic and the wonderful rock formation of Trishuli River, frequent outlook into rural culture and bird life in the river banks are also the highlights of Trishuli River Rafting.
As the rafting ends at Fishling, we bring our raft to the river bank and walk up to the road. Take a quick shower and then board the bus back to Kathmandu. On arriving Kathmandu we shall drive you back to your hotel.
Trip Overview
Day Activity: Drive to Charaudi 80km 3 hrs drive; rafting in Trishuli River & drive back to Kathmandu Raft, Shout & get wet during the thrilling white water rafting in Trishuli River
Are you looking for all inclusive or only basic package for the trek?
Basic packages only includes trek permits, internal flights, Guides/porters and accommodation during the trek.In addition to these, All inclusive packages also include 3 meals a day during the trek, Airport pick-up/drop, hotel in Kathmandu. Note that in basic package, food can be purchased from tea houses through out the trail @ 30-35$ per day.
TALK TO OUR ecstatic Himalaya EXPERT
We're here to chat about your next big idea.
Otherwise, email us anytime. On average, we provide quotes within 6 hours during business hours and the next day during off business hours.
Privately guided trips allow you to be in control of all the details of your trip - departure times, accommodations, extra nights, extra activities, extra experiences - what you want and how you want it.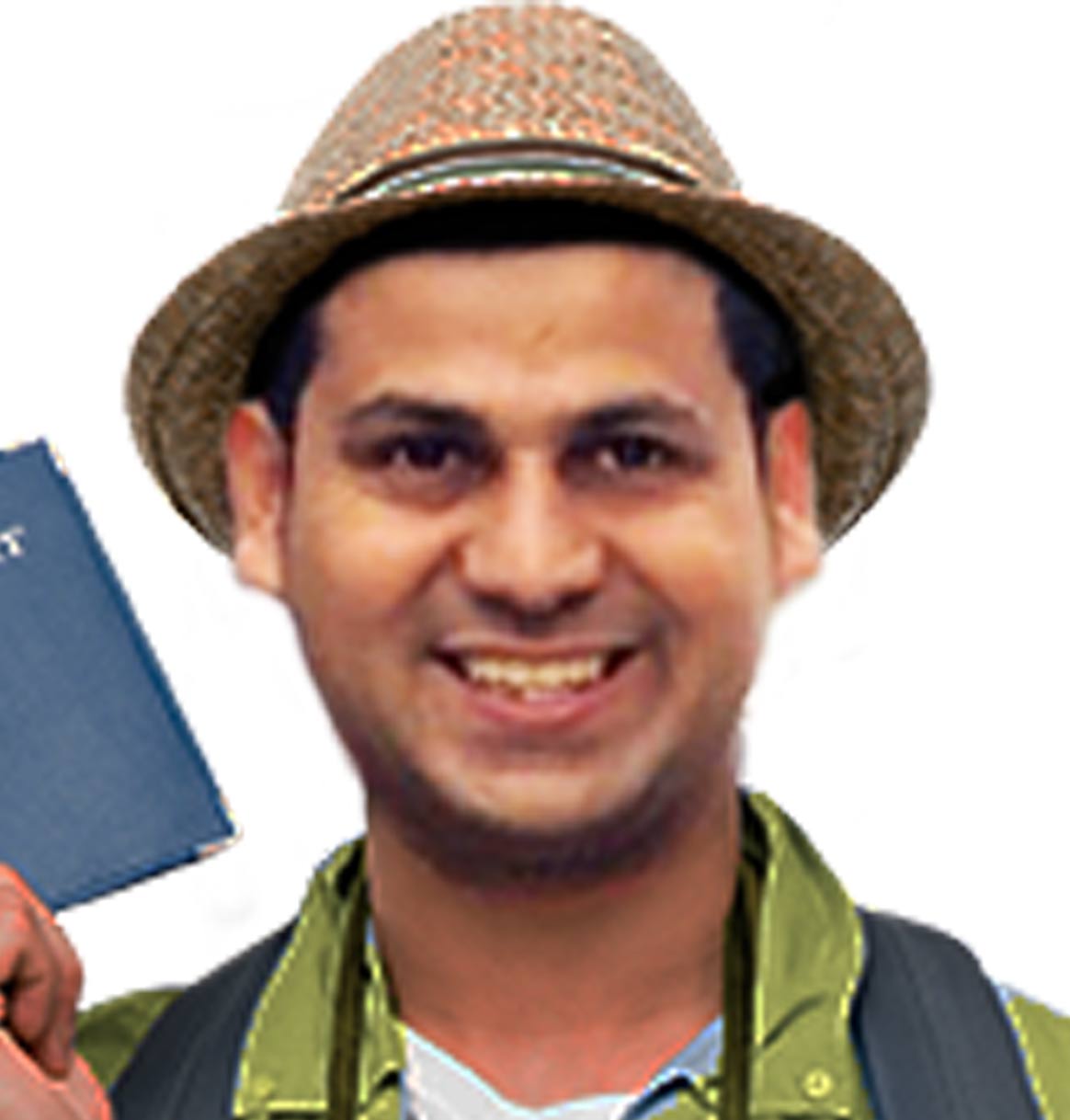 Paras Khanal
Travel Planner