Namo Buddha 1 Day(s)
(sale off 30%, Promotional Offer)
Season: March-May | Sept-Nov
OFF-Season: June-August | Dec-Feb
Description
One of the hills surrounding Kathmandu Valley holds a legendary tale of sacrifice. Namo Buddha Hill, which now is a school for monks, is one of the peaceful destinations around Kathmandu. The site houses Thrangu Tashi Yangtse Monastery, a Monastery for Tibetan Buddhism, which is learning center to more than 250 young monks.
Driving almost 40km southeast of Kathmandu, we arrive to Manegaun. Manegaun is a traditional Tamang/Dalit Village. Beyond Manegaun, we walk uphill along the woods, for almost ninety minutes and arrive to Namo Buddha. The short hike to Namo Buddha is pleasant and it offers the feel of trekking along the midhill trails of Nepal. A peaceful location where utter peace dominates everything else worth's a complete exploration. We visit the monastery, where we meet monks and witness the majestic aspect of Tibetan Buddhism. We also visit the place where Prince Mahasatwo offered his flesh to feed the tigress and her five hungry cubs. It is believed that Prince Mahasatwo was later reincarnated as Prince Siddhartha, who founded and preached Buddhism. Walking on the ridgeline of the hill, where we sight the entire jungle adorned with Buddhist prayer flags simply justifies the importance of this place amongst Buddhism. Moreover, the views of Himalayan panorama to the north are exceedingly beautiful. Langtang, Gaurishanker, Ganesh and even mighty Everest can be sighted from here. Also, the scenic view of widespread Kathmandu Valley from the top is also a prime highlight of the place.
After the exploration of Namo Buddha and meeting Buddhist scholars to get detailed information about the place, we shall be escorted down to Dulikhel for the lunch. Enjoy the lunch at Dulikhel and then drive back to your hotel.
Trip Overview
Day Activity: Drive to Manegaun 1hr drive, hike to Namo Buddha, explore around & drive back to Kathmandu
Are you looking for all inclusive or only basic package for the trek?
Basic packages only includes trek permits, internal flights, Guides/porters and accommodation during the trek.In addition to these, All inclusive packages also include 3 meals a day during the trek, Airport pick-up/drop, hotel in Kathmandu. Note that in basic package, food can be purchased from tea houses through out the trail @ 30-35$ per day.
TALK TO OUR ecstatic Himalaya EXPERT
We're here to chat about your next big idea.
Otherwise, email us anytime. On average, we provide quotes within 6 hours during business hours and the next day during off business hours.
Privately guided trips allow you to be in control of all the details of your trip - departure times, accommodations, extra nights, extra activities, extra experiences - what you want and how you want it.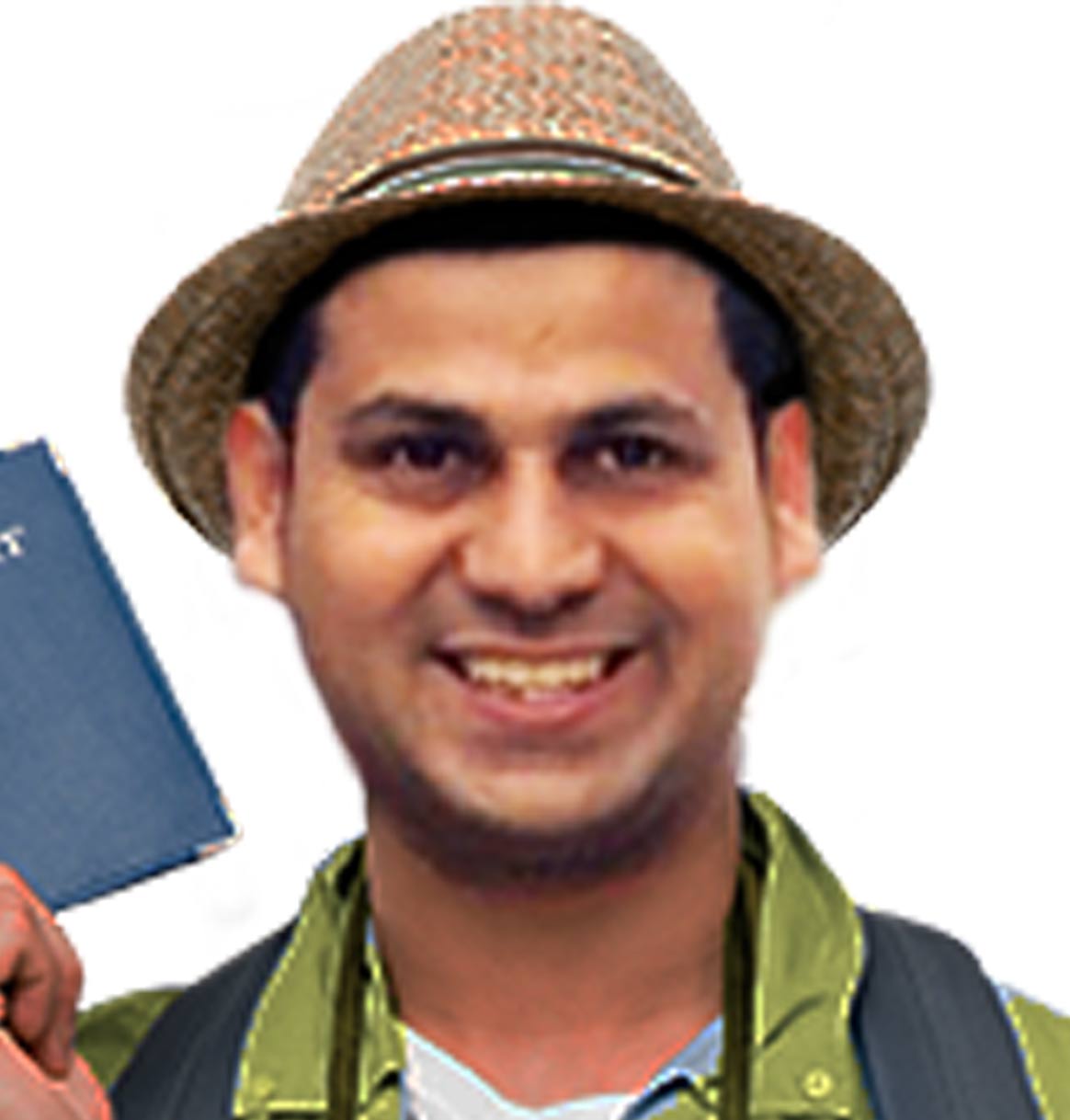 Paras Khanal
Travel Planner