Patan & Bhaktapur Tour Day(s)
(sale off 30%, Promotional Offer)
Season: March-May | Sept-Nov
OFF-Season: June-August | Dec-Feb
Description
Bhaktapur and Patan are two incredible ancient towns flanking Kathmandu City. These two towns are inseparable to Kathmandu. In brief, Kathmandu always has been incomplete without these towns and will remain so forever. Our private day is designed to take you to UNESCO Heritage Sites of Patan & Bhaktapur. Out of seven Kathmandu City houses four Heritage Sites and remaining three lay inside Bhaktapur & Patan.
We begin our day with a ride that takes us to Patan Durbar Square. A vibrant locale within the City of Artist, Patan, the Durbar Square in Patan was relatively least damaged during the quake 2015, Patan Durbar Square manifest the fusion of Buddhism & Hinduism. Along with courtyards and monuments built during different eras the site houses revered Krishna Temples and Ashoka Pole. Walking along the backstreets of Patan showcases artistic works of the inherited artists. The cobble mazes alleys unfolds ancient city civilization. Then, we drive towards the City of Devotees, Bhaktapur. Relatively, a more authentic Newari town Bhaktapur had significant impact during the quake 2015. However, the Heritage Site Bhaktapur Durbar Square still stands intact. Stroll around the narrow stone paved streets in the backstreets and witness the traditional art works like pottery. Be amazed with multi-storeyed Nyatapole Temple, which stood tall and firm during the devastating quake of such degree. Explore the oldest section of Durbar Square Dattatarya Chowk. We shall have our lunch at Bhaktapur Durbar Square. Post lunch we head towards the oldest Hindu Temple in town, Changunarayan. Temple dedicated to Lord Bishnu is a 4th century shrine lying atop Changu Hill. Surrounded by the forest of Champak trees and banked by Manahara River, it is a proof of very ancient civilization in Kathmandu. Explore the temple surroundings and drive back to your hotel in the city.
Overall, this is an extension trip to Kathmandu City Private Tour so that travelers get opportunity to experience the whole of Kathmandu Valley and the famous Art War that took place in the Valley during ancient and Medieval Times.
Are you looking for all inclusive or only basic package for the trek?
Basic packages only includes trek permits, internal flights, Guides/porters and accommodation during the trek.In addition to these, All inclusive packages also include 3 meals a day during the trek, Airport pick-up/drop, hotel in Kathmandu. Note that in basic package, food can be purchased from tea houses through out the trail @ 30-35$ per day.
TALK TO OUR ecstatic Himalaya EXPERT
We're here to chat about your next big idea.
Otherwise, email us anytime. On average, we provide quotes within 6 hours during business hours and the next day during off business hours.
Privately guided trips allow you to be in control of all the details of your trip - departure times, accommodations, extra nights, extra activities, extra experiences - what you want and how you want it.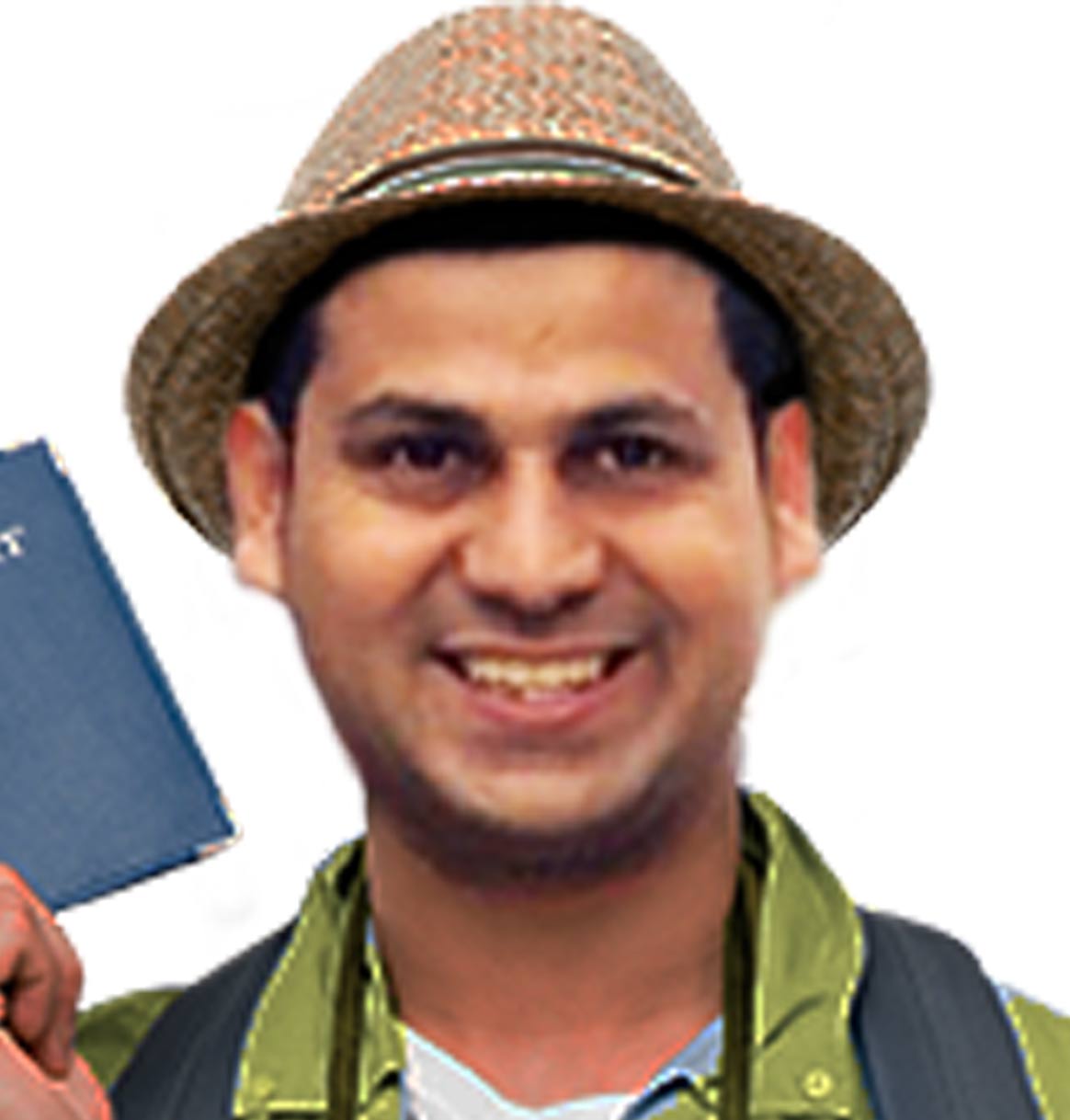 Paras Khanal
Travel Planner