Helicopter Tour to Annapurna 1 Days
trip code: EH0116
Best Months
March-May | Sept-Nov
Max Elevation
4,130m/13,545ft
Description
Helicopter tour to Annapurna is not the cheapest tour but is the most pleasurable and heavenly experience to have once in your life. This trek is one of the most enjoyable trip of all. Annapurna is well known for its natural beauty and watching that beauty from up top can be a life changing experience itself.
We start off from Kathmandu, the capital city of Nepal. After takeoff, we'll come across various Himalayan Ranges and rivers that flow to the south. Also we will encounter various artful scenes, gorgeous valleys and beautiful villages.We will have 15-20 minutes to enjoy the nature at the Annapurna Base Camp. Staying more could be an altitude treat to us. This trip will be of 2 to 3 hours long. And after we have our fun time in the Himalayas, We will return back to Kathmandu and you will be then dropped off at your respective hotels.
Trip Overview
Arrival at the Airport
Early in the moring, you'll be picked up from your hotel and taken to the airport for your helicopter tour to the base camp of Annapurna.
Helicopter Tour to Annapurna
After take off, we will come across various aesthetically pleasing sceneries and Himalayas that tear up the cloud and make their way to the top. On this trip to the base camp of Annapurna, beauty is everywhere you see. After we land in the Base Camp we will have plenty of time to enjoy the natural beauty and have something to eat.
Arrival at Kathmandu
After enjoying the natural beauty we take off from Annapurna Region and return back to Kathmandu. After arrival, you will be dropped off at your hotel and will be our good bye to you.
TALK TO OUR ecstatic Himalaya EXPERT
We're here to chat about your next big idea.
7 am - 4 pm Monday through Thursday.

7 am to 1 pm Fridays by skype.
Otherwise, email us anytime. On average we provide quotes within 6 hours during business hours and the next day during off business hours.
Privately guided trips allow you to be in control of all the details of your trip - departure times, accommodations, extra nights, extra activities, extra experiences - what you want and how you want it.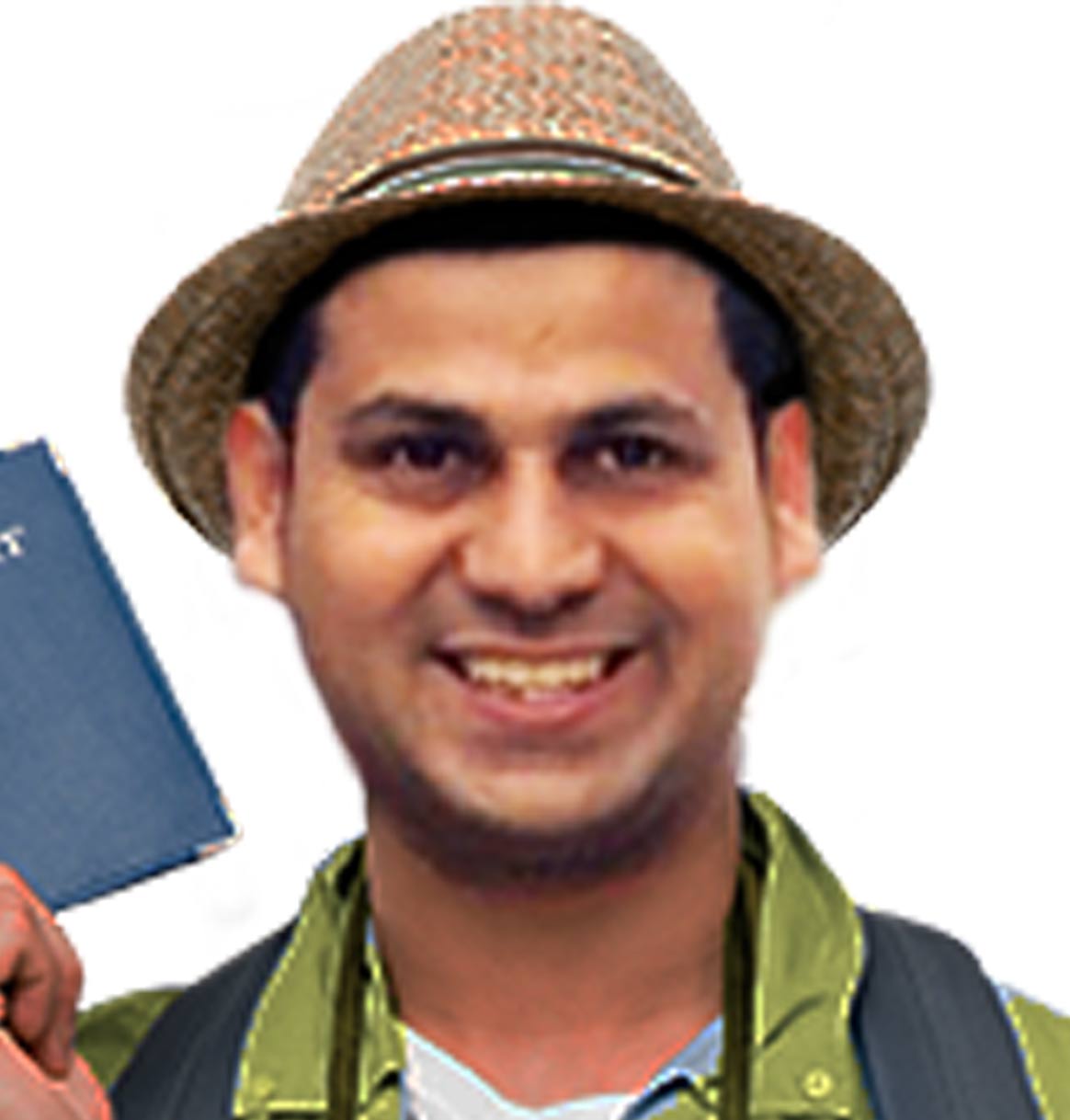 Paras Khanal
Commercial Director