Daily Everest Heli-Flight 1 Days
trip code: EH0114
Season: March-May | Sept-Nov
OFF-Season: June-August | Dec-Feb
Max Elevation
5550m/18,204ft
Description
"Helicopter tour to Everest is dream come true for anyone"
Flying is a dream of every human being. Flying in the clear sky with no boundaries and limitless possibilities. Crossing the forces of mankind and gliding in the laps of nature to rejuvenate and finding inner peace. This trek will be one of your most memorable one and we promise to make it more fun and exciting. The traces of beauty begin to come in sight in a short time after we take off and continue to please us in an increasing ratio. After we land at the base camp of Mount Everest, we bet you won't stop blushing. Certainly because of excitement and naturally because of the cold. This place is cold but the adrenal rush of getting to the Base Camp of Mount Everest will warm you up completely and recharge you.
This ultimate helicopter tour gives you the view of some of the most beautiful mountains and celestial sceneries. Our ride lands at Everest Base Camp. It is the prime highlight of most of the treks in Everest Region, as it caters the best and the wholest view of Everest. Take your time to witness the closest and the complete view of world's highest peak from the site. Then we board the helicopter that flies to Kongde Resort 4250m. Kongde Resort is an exotic resort in Khumbu, which probably is one of the highest altitude resorts of the world. Enjoy the amazing view of Himalayan peaks dominated by Everest and its closest neighbors from the resort. We enjoy our lunch at Kongde Resort. Post lunch we fly back to Kathmandu.
Everest Helicopter Tour could probably be the best few hours for those travelers who love alpine nature. We urge travelers to undertake this tour to discover the amazement of Himalayan panorama in the quickest way possible.
Trip Overview
Pick up from Hotel to Airport
Early in the Morning, you'll be picked up from your hotel and then will be taken to the International Airport, where your other companions, we and the pilot will be waiting for you to take off in the Helicopter.
Helicopter Tour of Everest
After take off, you'll be taken to the base camp of Everest. While heading off to the base camp, you'll come acorss numerous stunning and hypnotizing magnificence of nature that you'll never get the opportunity to see elsewhere. Furthermore, in the tour of flying for a hour or so, we'll arrive in Everest Base Camp and furthermore arrive at Kalapathar for approx of 20-30 minute for photography. After that the helicopter will be flown back to Everest View Point lodging for breakfast.
Flight back to Kathmandu
In the wake of getting a charge out of the great magnificence of nature, We fly back to Kathmandu and after that you'll be reclaimed to your hotel. Also, that will be our departure with you after the delightful visit.
TALK TO OUR ecstatic Himalaya EXPERT
We're here to chat about your next big idea.
7 am - 4 pm Monday through Thursday.

7 am to 1 pm Fridays by skype.
Otherwise, email us anytime. On average we provide quotes within 6 hours during business hours and the next day during off business hours.
Privately guided trips allow you to be in control of all the details of your trip - departure times, accommodations, extra nights, extra activities, extra experiences - what you want and how you want it.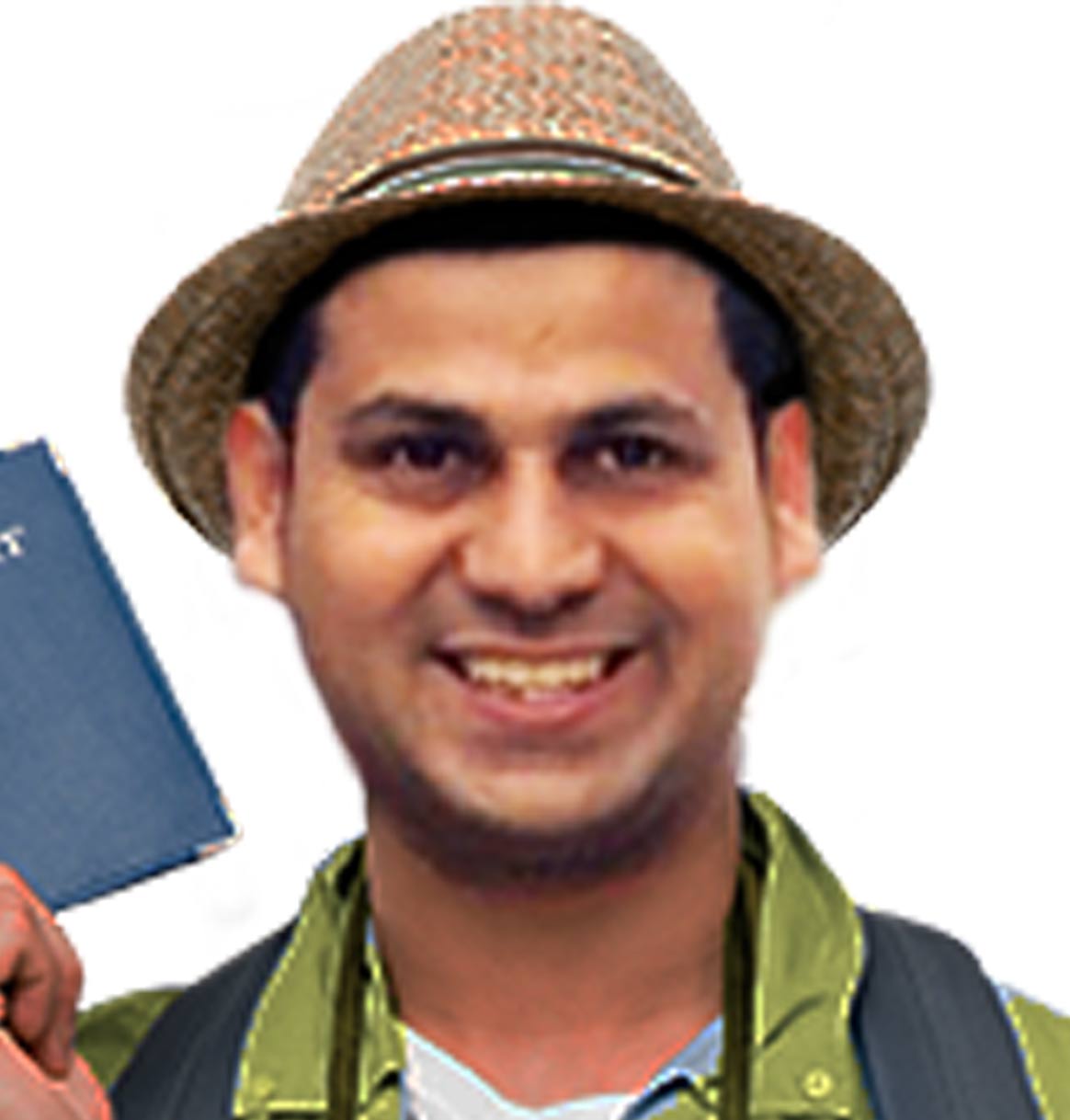 Paras Khanal
Commercial Director