Chisapani Nagarkot Trek 6 Days
trip code: EH0111
Day 01:: Arrive to Kathmandu; transfer to your hotel
Flying into the Himalayan nation Nepal is different in itself. Witness the towering Himalayan giants' minutes before landing Tribhuvan International Airport in Kathmandu if the weather permits. Enjoy the cordial Nepalese welcome in arrival terminals of the airport and drive to your designated hotel in Kathmandu.
Day 02:: Sightseeing tour of Kathmandu & trek preparation day
Actually this day is a trek preparation day. However, you will be taken to Kathmandu most beautiful locales where culture history and the heritage of the ancient town spills in every corner. Explore the biggest hub of Hinduism in Nepal Pashupatinath where travelers get to experience the important aspects of the religion. Stroll around Boudhanath, a large dome shaped stupa where Tibetan culture and Buddhism are seen at its best. Exploration of Kathmandu Durbar Square is an awesome experience as it takes you to Nepal's one of the oldest architectural landmarks where local Newari culture also has been prospering for ages.
Day 03:: Drive to Sundarijal 45mins drive and hike to Chisapani 2300m 4-5 hrs hike
Your tour starts with our representative leading you to Sundarijal from Kathmandu (45 minutes drive). Then the hike towards Chisapani starts.This beautiful getaway and the starting point of your hike to Chisapani.
Chisapani lies to north-east of Kathmandu at the elevation of about 2300 meters. The hike to Chisapani from Sundarijal presents an exquisite experience. The glimpses of streams flowing along side the trail, the diverse vegetation of Shivapuri forest and extraordinary landscapes let one get intimate with nature. This Hike takes about 4-5 hours. The hike concludes as you reach the small hill station where you'll be accommodated at the local lodge. From Chisapani, you can view breathtaking sunset and mountains.
Day 04:: Trek to Nagarkot 2195m 6-7 hrs trek
The early morning breakfast from Chisapani provides lovely view of the sunrise along side the majestic sky touching Himalaya. After breakfast you will proceed towards Nagarkot. You'll be walking for about 6-7 hours through the exciting trail which bestows the sights of green hills and mountains. As you advance closer towards Nagarkot, you'll get a glance of the Tamang Village and their lifestyle.
Situated 2195m above the sea level, Nagarkot is one of the nearest tourist destinations from Kathmandu. The pleasant cool weather with the boon of Mother Nature herself dubs Nagarkot as 'the' ideal spot for the panoramic view of The Great Himalayan Range including Mt. Annapurna, Mt. Langtang, Ganesh Himal and Mt. Manaslu along with the sunrise and sunset.
Day 05:: Trek Back to Kathmandu via changunarayan and Bhakthapur
After breakfast, you will be driven back to Kathmandu via Bhaktapur & Changunarayan. Explore the City of Devotees, which houses Bhaktapur Durbar Square & the oldest temple of Nepal, Changunarayan. Both these sites are UNESCO Wolrd Heritage Sites. After this your tour concludes .You can enjoy freelancing around the city as the time provides.
Day 06:: Depart Kathmandu
Our representative will escort to the airport for the final see off to your onward destination. Have a safe flight and visit Nepal time and again we have much more to show.
TALK TO OUR ecstatic Himalaya EXPERT
We're here to chat about your next big idea.
Otherwise, email us anytime. On average, we provide quotes within 6 hours during business hours and the next day during off business hours.
Privately guided trips allow you to be in control of all the details of your trip - departure times, accommodations, extra nights, extra activities, extra experiences - what you want and how you want it.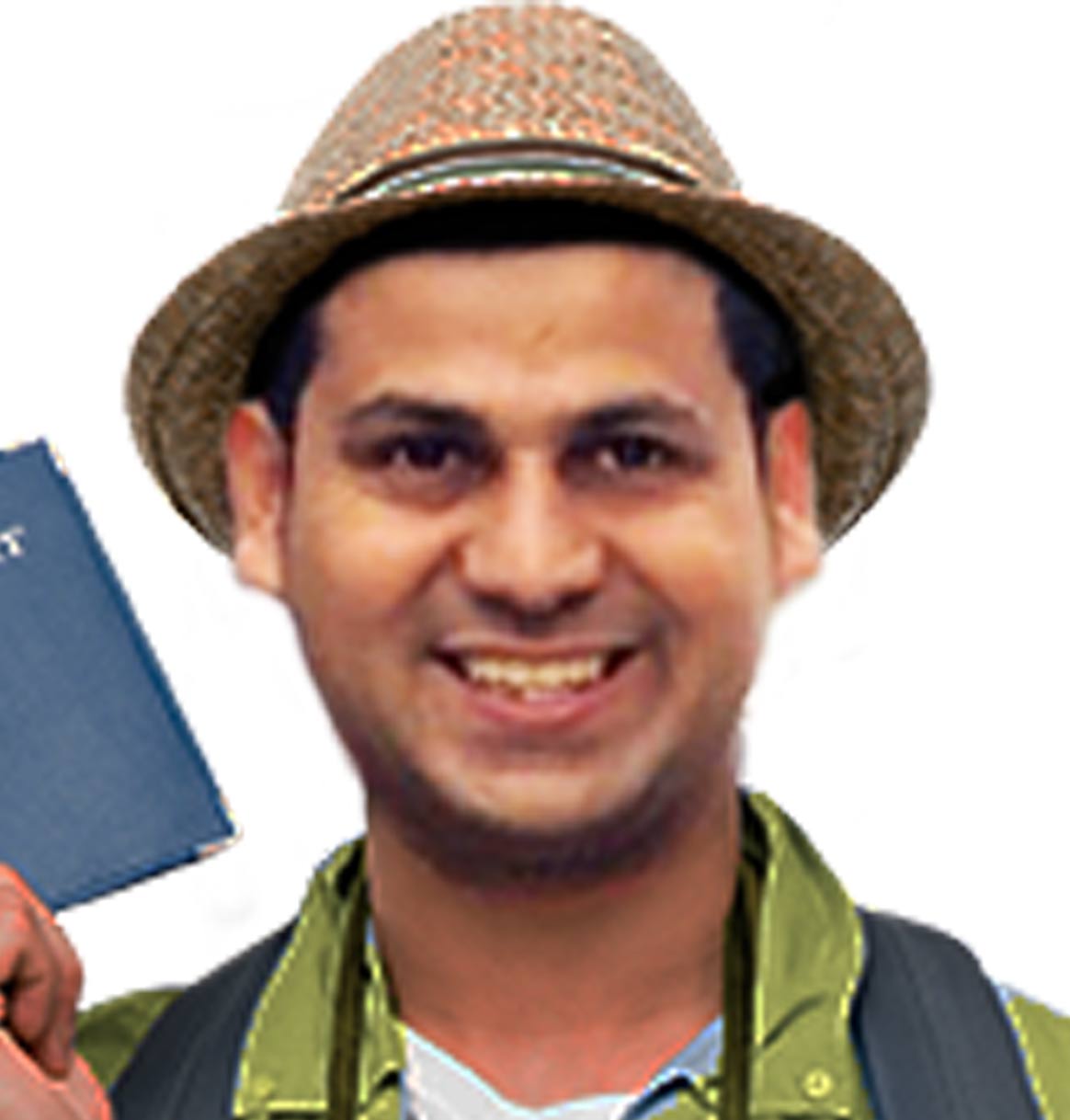 Paras Khanal
Travel Planner