Panchase Trek 10 Days
trip code: EH096
Accomodation
Hotels/Local Tea-houses/Homestays
Day 01:: Arrive to Kathmandu; transfer to your hotel
Flying into the Himalayan nation Nepal is different in itself. Witness the towering Himalayan giant's minutes before landing Tribhuvan International Airport in Kathmandu if the weather permits. Enjoy the cordial Nepalese welcome in arrival terminals of the airport and drive to your designated hotel in Kathmandu.
Day 02:: Sightseeing tour of Kathmandu
Actually this day is a trek preparation day. As our team is preparing the required permits for the Trek; you will be taken to Kathmandu most beautiful locales where culture history and the heritage of the ancient town spills in every corner. Explore the biggest hub of Hinduism in Nepal Pashupatinath where travelers get to experience the important aspects of the religion. Stroll around Boudhanath, a large dome shaped stupa where Tibetan culture and Buddhism are seen at its best. Exploration of Kathmandu Durbar Square is an awesome experience as it takes you to Nepal's one of the oldest architectural landmarks where local Newari culture also has been prospering for ages.
Day 03:: Drive to Pokhara 200km
Today, we drive 200 km along the snaky Prithwi Highway to Pokhara. The highway that most of the times runs above Himalayan Rivers offers an adventurous drive. Moreover, the local lifestyles in frequent highway towns and lush vegetation are interesting aspects to observe during the drive. Once, we reach Pokhara we check into our Hotel in Lakeside and set out to explore the tourist hub in town. Pokhara is the city decorated with lakes and panoramic Himalayan views. It is also the biggest adventurous hub of the country. The city is famous amongst trekkers because it is the starting point for Annapurna Region Treks.
Day 04:: Drive to Khare Khola and trek to Bhumdi 1520m/ 4986ft
Today we begin Panchase Trek. To begin the trek, we drive along serpentine Siddhartha Highway for an hour and then take a deviation on right to reach Khare Khola. Beginning the trek with uphill climb which takes an hour we reach to Kalabang. Trekking downhill witnessing the culture of Brahmins and Chettris in frequent villages we encounter we arrive to Bhumdi .On arriving Bhumdi, we see the first glimpse of Annapurna South, Annapurna II, Annapurna IV, Mt Fishtail, Himchuli, Lamjung Himal, Buddha peak and Ngadi chuli among others. Overnight in Bhumdi. Day
Day 05:: Trek to Panchase Bhanjyang 2030m/6660ft
A steady uphill climb along the dense woodlands brings us to Panchase Bhanjyang. The trail caters abundant opportunities to sight rare bird species. Panchase is a beautifully nestled mountainous village with incredibly hospitaible locals of Gurung tribe. Panchase also caters the demanding views of mountains like Lamjung, Gangapurna and Machhapuchhare. 8000m plus peaks like Dhaulagiri, Annapurna I and Manalsu peek out to touch the sky emerging from the green hills. Moreover, the view of laketown Pokhara from Panchase is a bonus view from Panchase. Today, we will have a cultural overnight stay in a local homestay based lodges.
Day 06:: Trek to Bhaudaure 2030m/6660ft
Starting our trek before the dawn we climb uphill for an hour to get to the top of Panchase Danda 2517m. The hilltop offers the great views of Himalayan peaks including Dhaulagiri, Annapurna, Nilgiri, Gangapurna, Manaslu and Fishtail among others. The first ray of the sun falling upon them looks even more amazing. From the top, we also see the exceptional views of deep Pokhara & Kusma Valleys. After spending quality morning there, we trek town to Bhadaure along the jungle ridge. Inhabited by multiple tribes like Gurung, Brahmin, Chettri & Kami, Bhadaure offers great cultural differences and also allows you to let go your trek exhaustion. Day 07
Day 07:: Trek to Kande 1770m/5807ft
Trekking uphill along the trails of dense woodlands we emerge out to Dhukur Pokhari and eventually to a small highway town Kande. Explore around the traditional town and enjoy the excetional views of Himalayan giants to the north and deep Pokhara Valley to the south. Overnight in Kande.
Day 08:: Drive back to Pokhara; Sightseeing tour of Pokhara
Today, we drive to Pokhara. An hour long drive on a snaky Baglung Pokhara highway brings us to Lakeside, Pokhara. Check into the hotel. Take a short break and set out to explore Pokhara. We enjoy walking in the darkness of caves like Mahendra Cave and Bat Cave. We search the gushing water of Seti River in o gorge above KI Singh Bridge. We see force of water flowing into earth at Davis Falls and we enjoy serene boating at serene Fewa Lake. We even stop at Barahi Temple, which lies in the middle of the lake and witness extreme Hindu devotion. At the end of the day, we drive back to our hotel Enjoy the evening on your own.
Day 09:: Drive back to Kathmandu
Today we drive back to Kathmandu along Prithwi Highway. Enjoy the drive. As we arrive Kathmandu we will check into our hotel in the city. Evening on your own.
Day 10:: Depart Kathmandu
Today, we will escort you back to the Tribhuvan International Airport. Fly home safely and visit Nepal time and again.
TALK TO OUR ecstatic Himalaya EXPERT
We're here to chat about your next big idea.
Otherwise, email us anytime. On average, we provide quotes within 6 hours during business hours and the next day during off business hours.
Privately guided trips allow you to be in control of all the details of your trip - departure times, accommodations, extra nights, extra activities, extra experiences - what you want and how you want it.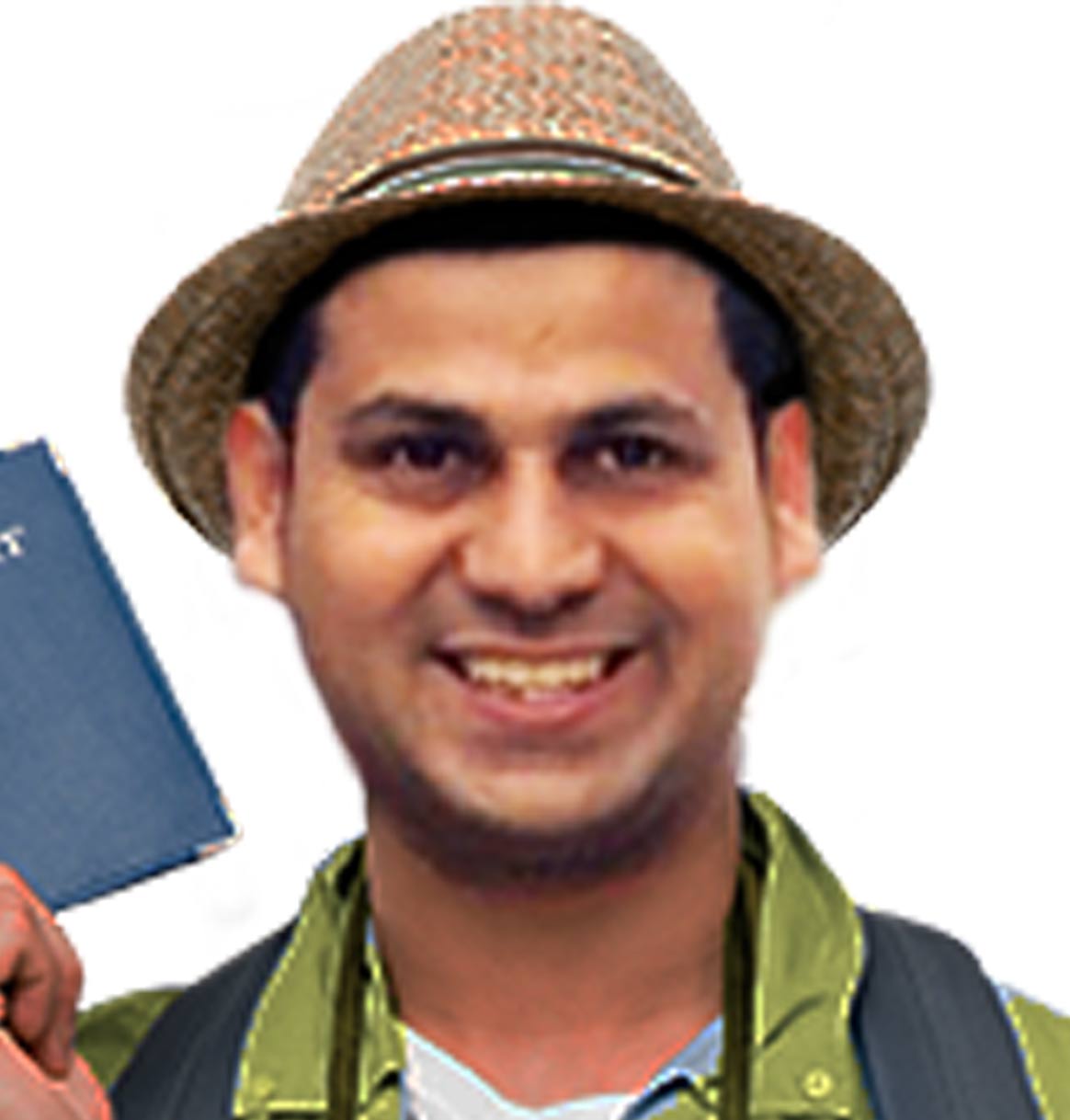 Paras Khanal
Travel Planner