Short Trek to Rara Lake 8 Days
trip code: EH0102
Day 01:: Arrive to Kathmandu; transfer to your hotel
Flying in to the Himalayan nation Nepal is different in itself. Witness the towering Himalayan giant's minutes before landing Tribhuvan International Airport in Kathmandu if the weather permits. Enjoy the cordial Nepalese welcome in arrival terminals of the airport and drive to your designated hotel in Kathmandu.
Day 02:: Sightseeing tour of Kathmandu
Actually this day is a trek preparation day. As our team is preparing the required permits for Short Rara Lake Trek; you will be taken to Kathmandu most beautiful locales where culture history and the heritage of the ancient town spills in every corner. Explore the biggest hub of Hinduism in Nepal Pashupatinath where travelers get to experience the important aspects of the religion. Stroll around Boudhanath, a large dome shaped stupa where Tibetan culture and Buddhism are seen at its best. Exploration of Kathmandu Durbar Square is an awesome experience as it takes you to Nepal's one of the oldest architectural landmarks where local Newari culture also has been prospering for ages.
Day 03:: Fly to Nepalgunj 1 hr flight
Today we don't have any other plans except flying to the western lowland town of Nepaljung. Hence we have a free day in a way. During the free time we can stroll around the bustling tourist hub Thamel. As the time for our flight approaches closer we drive to the domestic section of Tribhuvan International Airport in Kathmandu. Almost an hour long flight brings us to the western border town Nepaljung. As you exit out of the airport you shall once again get the cultural shock. Welcome to diverse Nepal and witness the geographic and cultural diversities of the country. We shall check into our hotel in town for the overnight stay.
Day 04:: Fly to Talcha 2720m 30 minutes flight & trek to Rara Lake 290m 3-4 hrs Trek
Today we begin the trek. Prior to the trek we enjoy a short scenic flight that takes us to the mountainous airport of talcha. The flight to Talcha is an awesome journey catering incredible views of Nepal's untouched wilderness. On arriving Talcha the Trek begins. Frequent uphills and downhills walk through the dense woods of low alpine forests we head towards Rara Lake. Throughout the trek we emerge out to nomadic highland hamlets. The trek is a pleasant jungle walk that highlights several species of birds, species of herbal plants and the panorama of snow capped peaks. After 3-4 hours of walk we arrive to Rara Lake. Welcome to the Queen of Lakes. Crystal clear blue water surrounded by oak and pines with colorful herbal flowers at its shores, Rara lake seems like a myth. However, myths are sometimes realities and Rara Lake is one of them. Overnight in the tented camps of Rara Lake .
Day 05:: Explore around Rara Lake; Day Hike to Chuchemara Hill 4087m
Today we shall enjoy soaking in the nature around Rara Lake. Exploring around the lake is a wonderful morning exploration. Watch out for beautiful and rare species of birds and flowers. Feel the excitement of boating in tranquil clear water of the lake and savor the view of magnificent nature dominated by lush vegetation and elevated Himalayan peaks beyond the green hills.
In the afternoon we hike uphill towards Chhuchemara Hill with the packed lunch. The hike to Chhuchemara hill is a steady uphill climb through the trails inside wood. Hence this pleasant walk caters tremendously wonderful jungle vibe where chirps of birds and activities of highland mammals can be witnessed. After a couple of hours walk we reach the top of the hill that caters outstanding view of untouched nature 360 degree. Himalayas within Nepalese territory and beyond border in Tibet soar high up to skies in north. In rest of the directions the views of deep valleys, widespread clean Rara Lake and the green vegetation can be observed. Folks you are in the heaven where nature absolutely dominates the modernity. Then you will walk down to Rara Lake. Explore around once again during the sunset. Overnight in the camps at lakeshore.
Day 06:: Trek back to Talcha
Today, after having the wonderful sunrise view at Rara Lake and exploring around for one last time we begin the trek back to Talcha. On a retracing trail the trek stretches all the way back to Talcha where we shall stay for the night.
Day 07:: Fly from Talcha to Nepalgunj and then take a connecting flight to Kathmandu
Today on a first flight from Talcha fly to Nepaljung. Boarding the connecting flight, we land at Kathmandu. Once we reach Kathmandu, we shall be escorted to our designated hotels. Evening time is allotted free for your individual activities.
Day 08:: Depart Kathmandu
Our representative will escort to the airport for the final see off to your onward destination. Have a safe flight and visit Nepal time and again we have much more to show.
TALK TO OUR ecstatic Himalaya EXPERT
We're here to chat about your next big idea.
Otherwise, email us anytime. On average, we provide quotes within 6 hours during business hours and the next day during off business hours.
Privately guided trips allow you to be in control of all the details of your trip - departure times, accommodations, extra nights, extra activities, extra experiences - what you want and how you want it.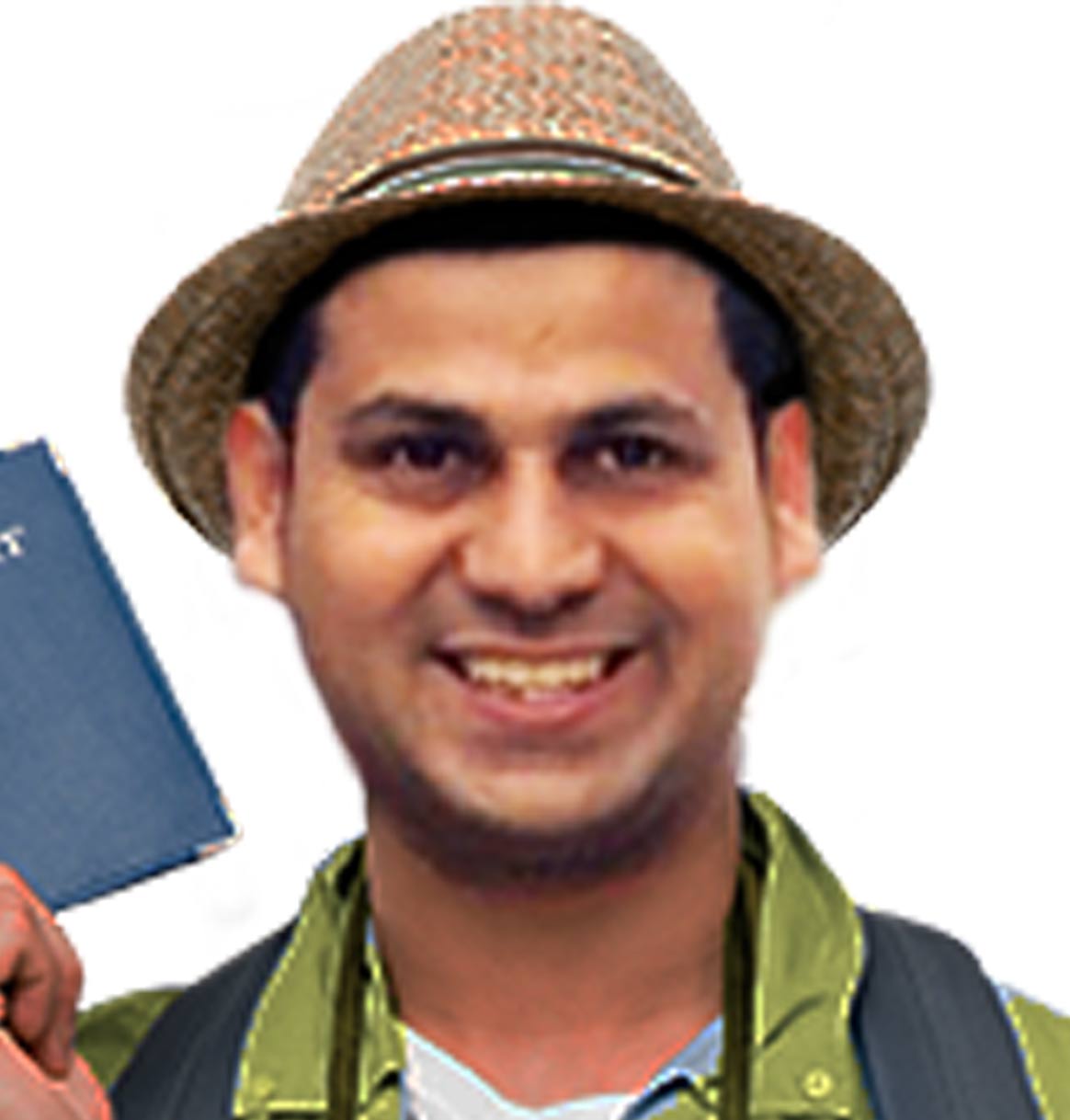 Paras Khanal
Travel Planner