Tamang Heritage Trek 9 Days
trip code: EH086
Day 01:: Arrival at Kathmandu
On day one you will be greeted to the country of Himalayas by our representaives, who then will assist you to your hotel in Kathmandu. After getting refreshed and proper rest, you will be then assisted to one of the typical Nepalese resturant in the heart of Kathmandu Valley and will be then briefed about your further trip and overnight at the Hotel.
Day 02:: Drive to Syabrubesi
On this day after having breakfast, our guide will guide you to the bus station where your journey will start towards the north of Kathmandu with a beautiful view of the Nepalese countryside. You will suerly enjoy ythe scenery travelling along the bank of Trishuli River. Here you can catch a glimpse of Ganesh Himal, green hills and at the end we will reach to Shyabrubesi. Here we will spend a night to prepare ourselves for the thrilling journey that is still to come.
Day 03:: Trek to Gatlang
After breakfast in the morning, we will ascend up to the view point where we will be able to see the breath taking view of Goljang valley with the astounishing glimpse of the Gamesh himal land Gosaikunda Range. Then the trail descends down to Goljang where we stop for our lunch. After a feast like lunch we head on our way to the beautiful Tamang Villages which is 3 hours walk from Goljang. We stay overnight in one of the traditional Tamang Village Gatlang, enjoying the culture and the religion. Gatlang is a small village where you can see stone houses with beautiful structures. We get refreshed and explore the surrounding village area and enjoy the local Syabru dance.
Day 04:: Trek to Tatopani
After collecting some energy with our breakfast in the village, we Descend our journey to Thangbuchet along the Bhotekoshi River. We will be having our lunch wiht the view of the Clilime Hydropower Dam. After lunch and some rest we will continue our journey to Tatopani Village, it being the destination for us on this day. The word Tatopani means Hot water, 'Tato' being Hot and 'Pani' is water. The name is given to the place for its abnormal behaviour of the river. Hot water flows in the river 24/7. We will get a chance to bath in the natural hot spring under the lap of the mountains. The locales believe that hte hot water has a healing quality that cures your aches and pains. It can be great help for us as well since being tiered from such a long walk. We will stay overnight in Tatopani Village.
Day 05:: Trek to Thuman
After having breakfast, we start by ascendign to Nagthali which is sure to take your breath away. The amazing open grassland with beautiful views of the snow covered mountains. Praising the panoramic view of the surrounding we continue our trek to Brimdang village for our Lunch. After lunch and some rest our trek ascends to Nagthali Danda and we spend some time at the local Gompa. After that we continue our trek down to Thuman Village. After we get to Thuman Village, We'll get to see the intresting lifestyle of this Tibetian influnced Tamang Village. We will be staying overnight at the Village as well.
Day 06:: Trek to Briddim
This day is one of the most easiest trekking day in our tour. After breakfast our day begins with an easy walk to timure Village through the old trade route to Tibet. Here we get to observe the historical Rasuwagadi fort, a reminder of the Nepal Tibetian relations that have existed for many centuries. We then halt here for lunch and walk to Briddim. Today we get an unique opportunity to stay in the local house with the host family, living with them, eating traditional food and sleeping in their usual clean bed. We will most probably be offered home grown plain rice, Tibetian bread, syakpa(Sherpa stew), tibetian tea, Briddim Wine which are far better and much healthier than the industrial food. On this evening locals will vertainly perform cultural dance and song for us, we being their guest.
Day 07:: Trek back to Syabrubesi
After a wonderful evening, In the morning after breakfast we will trek down to Syabrubesi via the Wangel Village route. On this treking route we move along a gently descending path through the villages, terraces and wonderful views of the surrounding hills. We will be staying over night at Syabrubesi.
Day 08:: Drive to Kathmandu
On this day we will end our adventerous journey and head back to Kathmandu after having breakfast. We still can enjoy the breathtaking views of the mountains, hills and the villages on our way back. After we reach Kathmandu we will rest the whole day out in our respective hotels.
Day 09:: Departure from Kathmandu
This is the last day and you will be then getting a whole day off for you to buy gifts, souvenirs for your loved ones. Our private vehicle will drop you to the International Airport for you to departure to the next destination of your choice. This will be a farewell to you.
TALK TO OUR ecstatic Himalaya EXPERT
We're here to chat about your next big idea.
Otherwise, email us anytime. On average, we provide quotes within 6 hours during business hours and the next day during off business hours.
Privately guided trips allow you to be in control of all the details of your trip - departure times, accommodations, extra nights, extra activities, extra experiences - what you want and how you want it.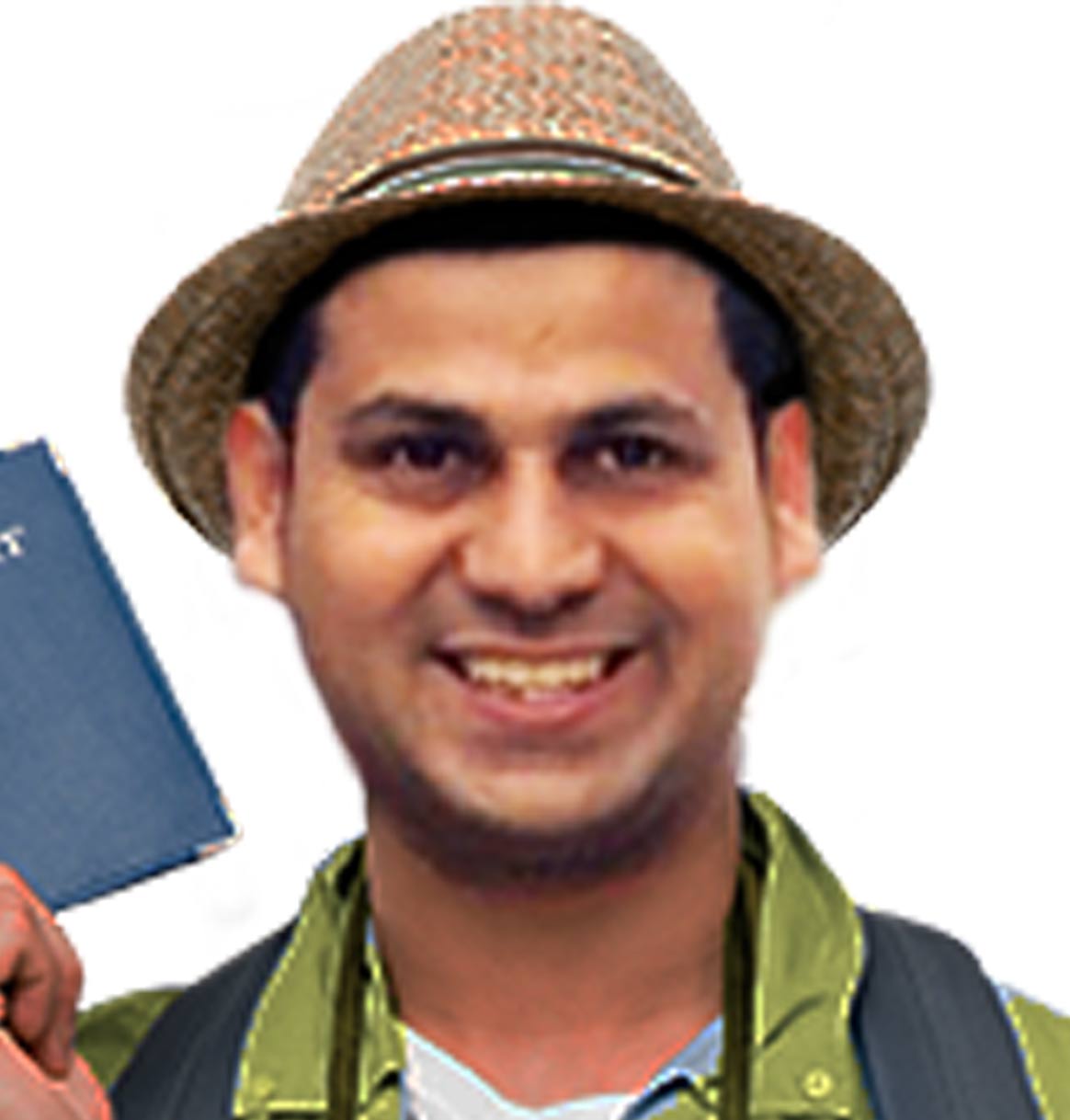 Paras Khanal
Travel Planner